Return to play/ return to court
Wie der Weg aus der Pandemie zurück in die Sporthalle aus gesundheitlicher, pädagogischer und sportlicher Perspektive verantwortungsvoll gelingt.
Zielgruppe
Trainer*innen
Vereinsvertreter*innen
Was dich erwartet
Informationen zu diesem Online-Kurs
In diesem Kurs lernst du unsere Hilfestellungen kennen, die dich dabei unterstützen, deine Mannschaft verantwortungsvoll (aus der Pandemie) zurück in das Hallentraining zu begleiten.
Folgende DHB Konzepte sind Bestandteil dieses Kurses:

Return to Play (Amateursport)

Return to Play - Übungskatalog
Return to Play - Spielbetrieb
Return to Play - Beachhandball und Outdoorbereich
Return to Court
Return to Court - Kinderhandball
Return to Competition (Leistungssport)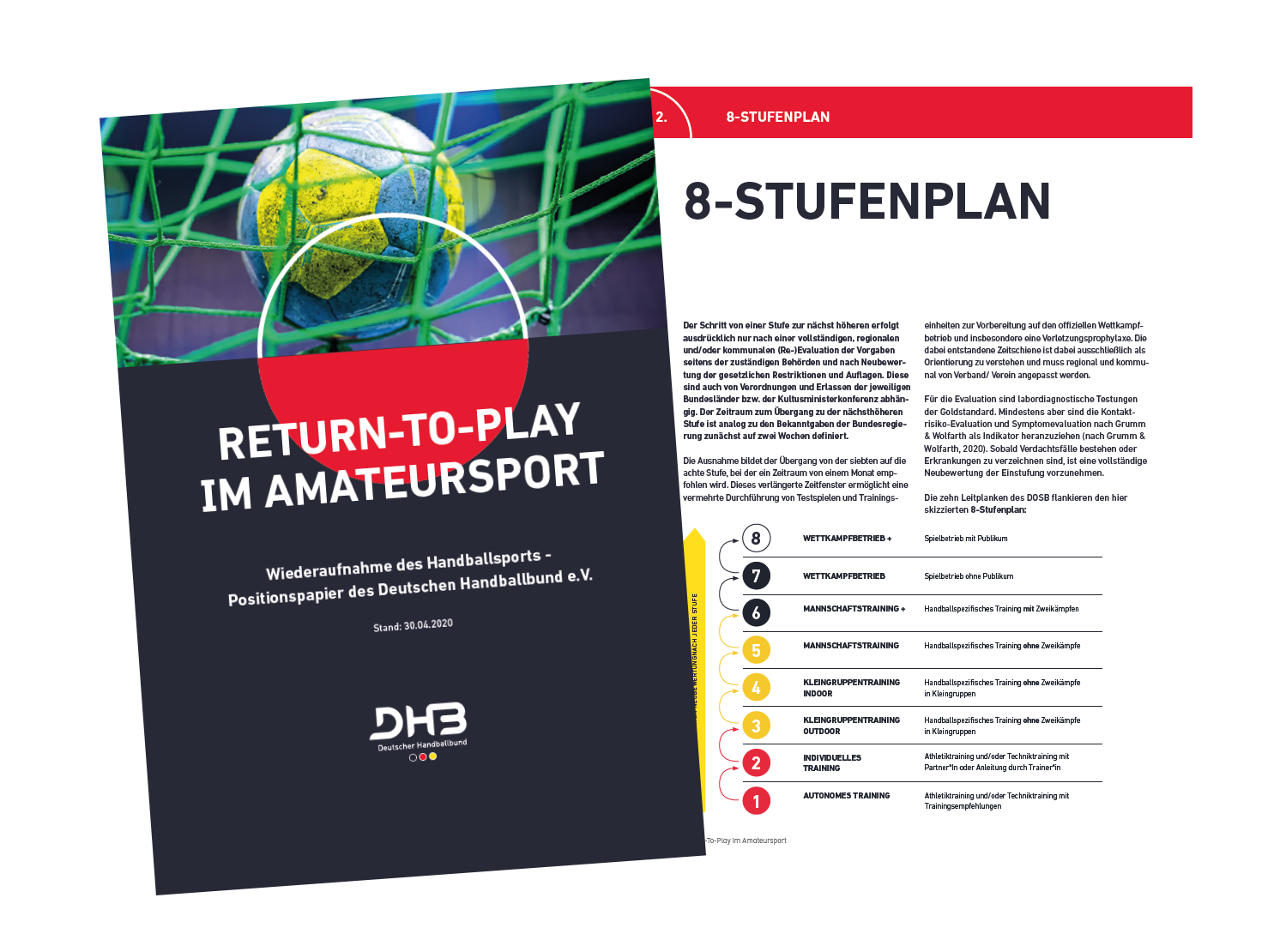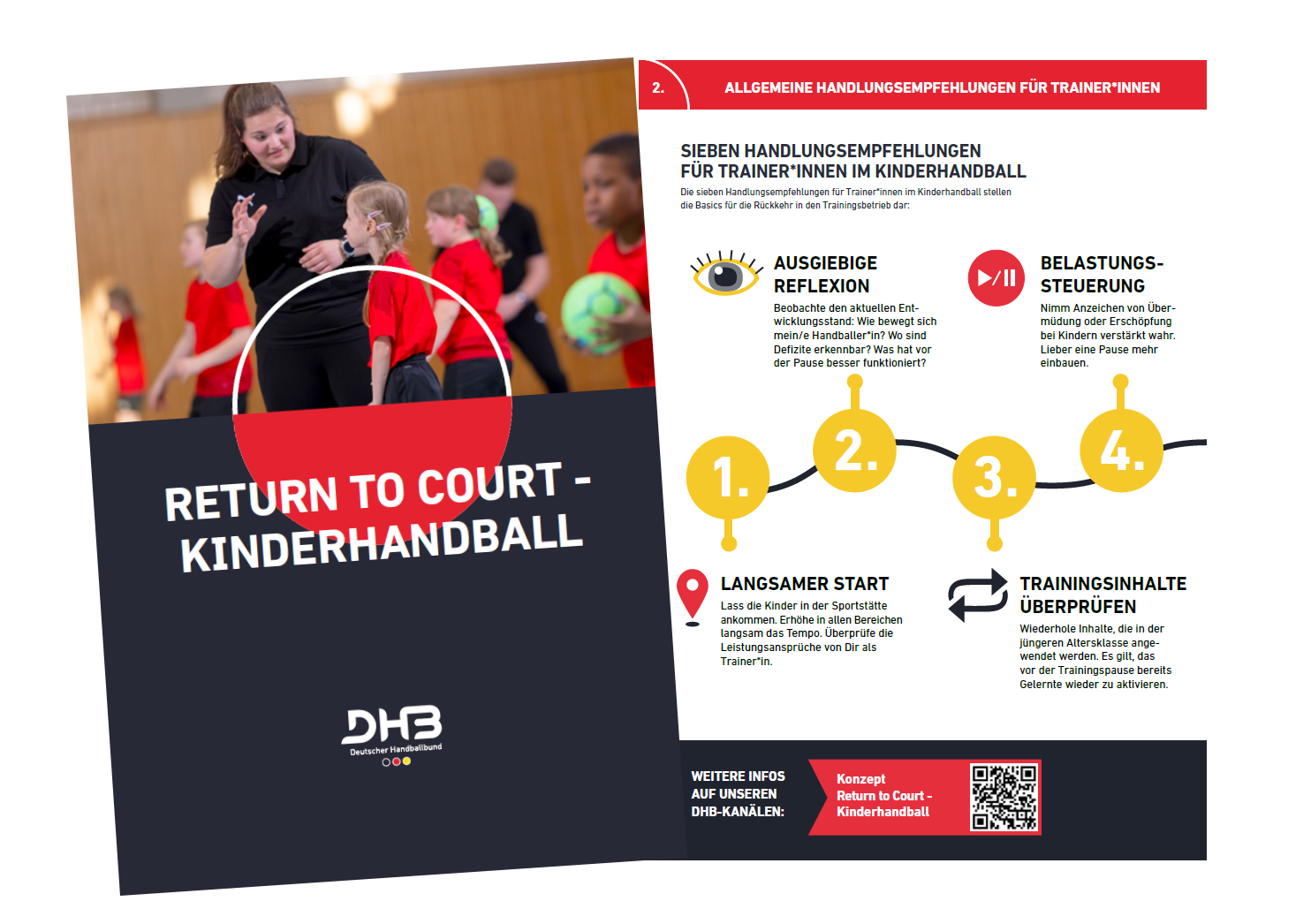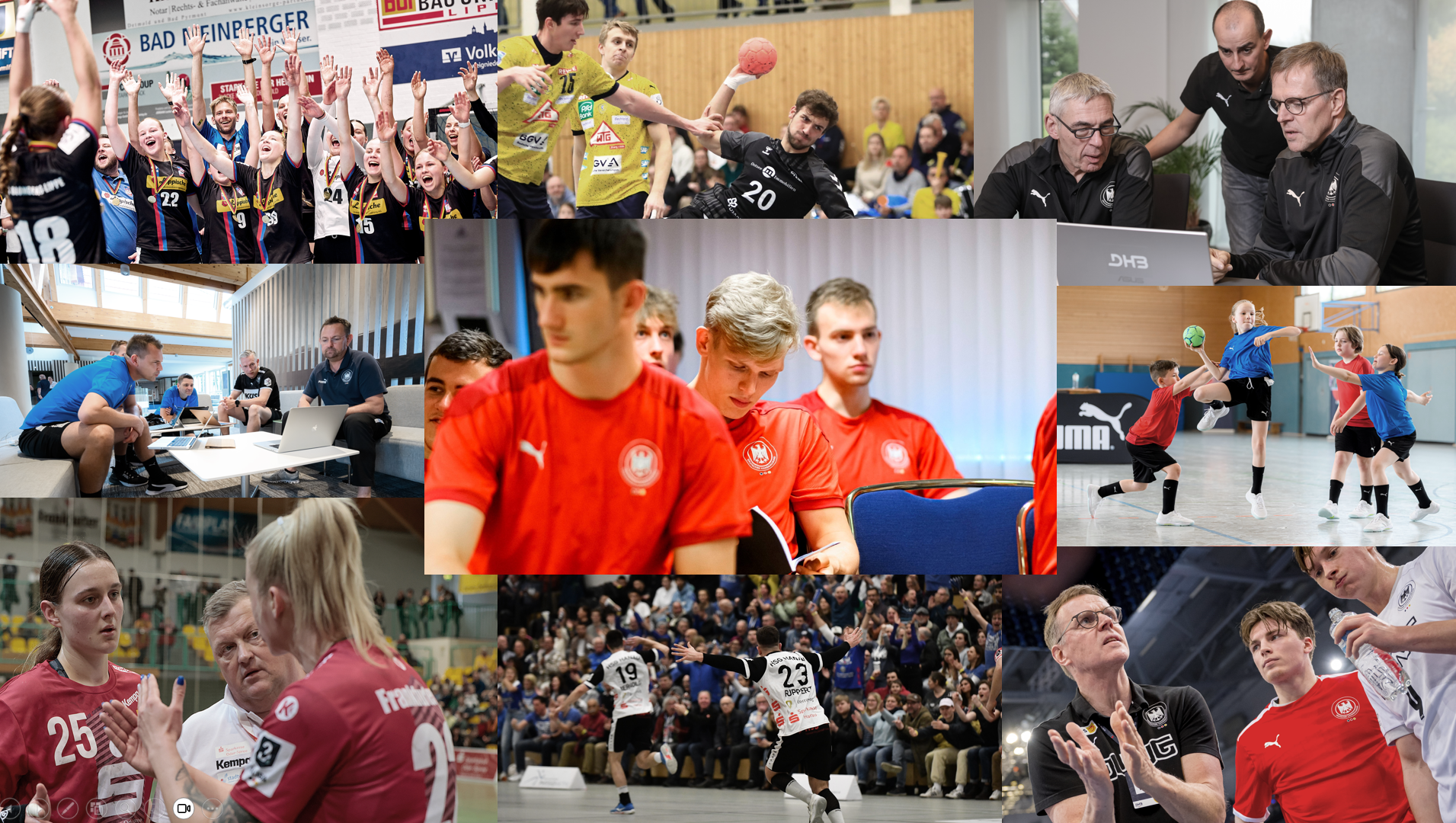 Hier geht es zum neuem Kurs "Sportpsychologische Unterstützung"!